June 8, 2021 | by emily | Posted in yoga
This is the year to focus on your health and wellbeing. Not only during your every-day life, but also while you're on holiday. Fortunately, Queensland is blessed with some of the best destinations for retreats.
From the Daintree Rainforest to the coastal enclaves of Port Douglas and the Sunshine Coast Hinterland, here are three must-do health and wellness retreats in Queensland.
Queensland Health Retreat #1. Sunshine Coast
This wonderful Queensland retreat is easily accessed for stressed-out Brisbanites needing to escape the city. The Sunshine Coast Hinterland sets the scene with magical rainforest scenery, including waterfalls, dense forest and rolling hills.
The retreat lasts for three days and includes a variety of activities designed to boost your mental and physical wellness. Daily yoga, meditation, breathwork and Ayurveda wellness rituals help set the foundations for your healing journey. You'll also be treated to healthy, vegan meals in the atmospheric Rainforest Sala. 
And let's not forget a very important part of relaxation and rejuvenation: a little indulgence. This Queensland wellness retreat includes a food and wine tasting tour across the beautiful hinterland. It culminates in a gourmet dinner at The Barrel and artisan chocolate tasting. You'll also have the opportunity to draw forth your spirit guide during a 2.5-hour workshop. There's plenty of free time to explore the townships, relax with a spa treatment or simply do nothing at all.
Discover more about our Sunshine Coast retreat.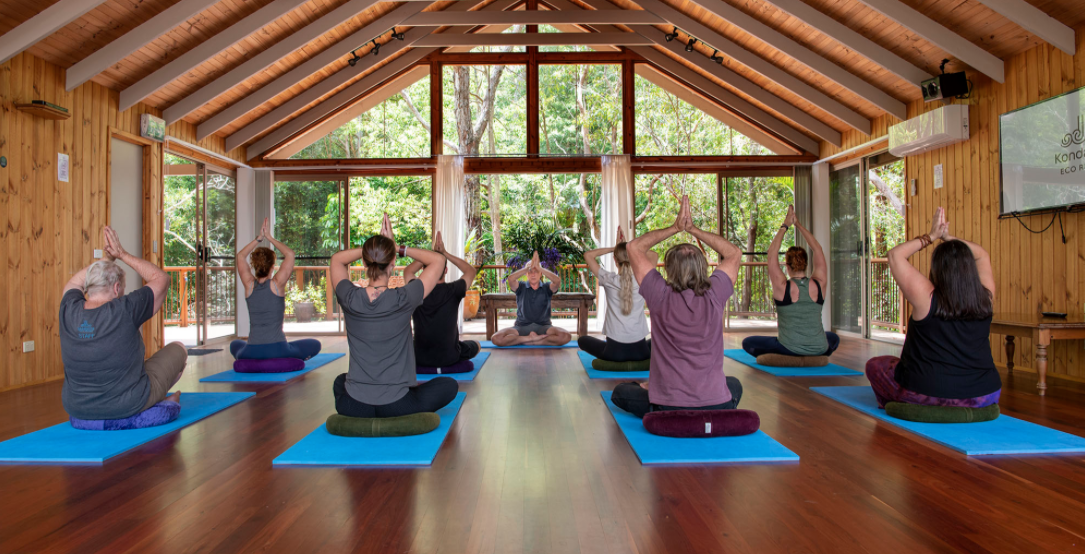 Queensland Health Retreat #2. Daintree Ecolodge
The ancient Daintree Rainforest offers one of the most incredible settings for this four-night rejuvenation retreat. It includes numerous opportunities to get in touch with yourself through a deeper connection with nature. These include a traditional smoking ceremony on arrival, immersive rainforest walks, a Daintree River cruise and a visit to the historic Daintree Village.
Enriched, fresh and seasonal dining is enjoyed throughout the retreat at the on-site Julaymba Restaurant and various renowned restaurants around the region. You also have guided yoga, meditation and breathwork sessions each morning with an internationally acclaimed Mind-Body Coach. However, few moments define this retreat like the revitalising massage or the ceremonial release and manifesting session at Tranquillity Falls.
Discover more about this Daintree Rainforest retreat.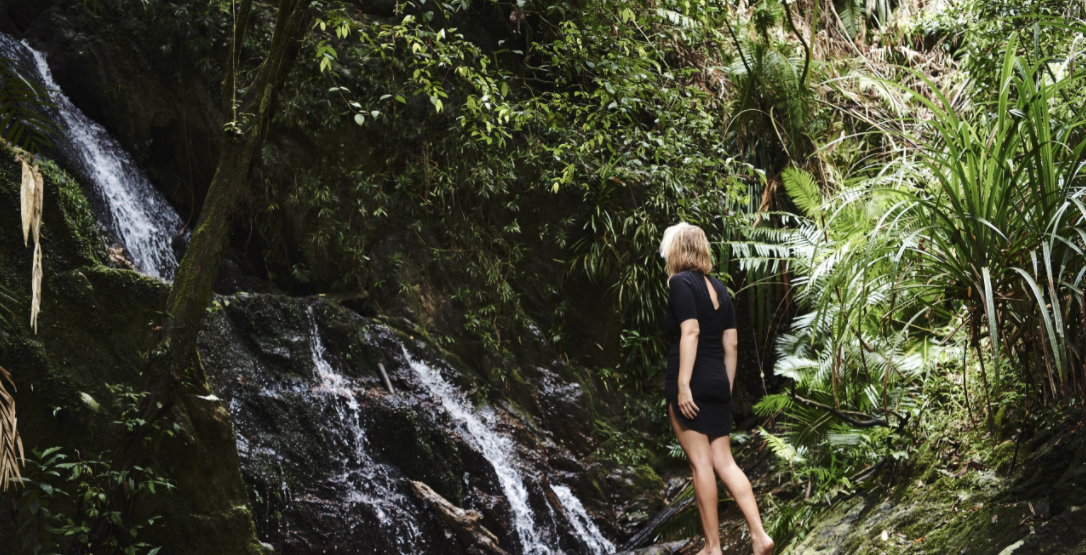 Queensland Health Retreat #3. Tropical North QLD Rejuvenation
Luxury and relaxation unit at this 5-star yoga and rejuvenation retreat in Tropical North Queensland. You'll be staying the in the opulent confines of Niramaya Resort and Spa, which has beautiful Balinese-inspired villas. 
Every day includes a morning yoga session and a breakfast of fresh and healthy produce. You'll also have certain vegan/vegetarian meals included throughout the retreat (with the option to add meat or seafood). The region itself is a foodie's heaven, particularly at Nautilus Restaurant, where you'll enjoy a five-course degustation menu of plant-based foods paired with exquisite wine. 
This Queensland retreat also includes a visit to Mossman Gorge in the Daintree Rainforest and a sunset cruise aboard an opulent catamaran. You'll also have time to visit Port Douglas' local markets, the famed Four Mile Beach and other attractions.
Discover more about this Tropical North QLD retreat. 

Treat Your Mind, Body & Soul To A Health Retreat In Queensland
Take care of your mind, body and soul while discovering a beautiful part of Australia on one of these Queensland retreats. They not only give you the space and time to focus on your health, but also offers unforgettable dining and sightseeing experiences. 
Contact Karma Being to learn more about our various health, wellness and yoga retreats around Australia.