23rd - 28th September 2020
Yoga, Food & Wine Retreat, Tuscany Italy
Live like a local in the lush rolling hills of Tuscany!

Nowhere else on earth do the locals spend more time discussing and consuming food and wine which is exactly what you'll do on this 5 night exploration of this picture perfect region in central Italy. Every day there's a new village or two to explore and another proud wine maker eager for you to sample their favourite vintage. Long lunches enjoying local, seasonal and sustainable produce break up our days of enchanting expeditions.

Step into living history and awe at the first example of renaissance architecture at the Palazzo Piccolomi, walk within the fortified walls of the Medieval town of Montalcino and stop off at the village of Bagno Vignoni where many a pilgrim has been before you to experience healing and refreshment in the hot springs. These are just a few of the must see tourist spots visited on retreat, plus we also have local knowledge of the best cafe's and shopping spots along the way.

Your accommodation is in a rustic 16th Century farmhouse perched atop a hill with sweeping views over the valley 'Val d'Orcia'. Before yoga, take a dream like morning stroll through the woods and flowered paths of the family owned 'agriturismo' where you might find yourself plucking a perfectly plump olive in the working grove. As you meander around the 100 hectare property you'll feel the gentle hum of the farm, cows being milked, horses being saddled up in the Manege and the gardens being tended. This is a place for reconnecting with the land, essential to the Tuscan way of life.

Have you ever wondered what if might be like to live like a local in Italy? Join us on retreat under the Tuscan sun and find out.
Tuscany, Italy
23rd - 28th September 2020
Twin Share
€2299
Single bedroom with Shared bathroom
€2389
Single bedroom with ensuite
€2499
A minimum deposit of 30% is required to confirm your reservation or pay in full now
Retreat Notes
Closest Airport
Rome
Make an enquiry
Retreat Notes
Closest Airport
Rome
What's Included
Accomodation

16th Century Rustic Farmhouse. Single + Twin share available

Transfers

To and from Rome + daily sightseeing

All Meals

Breakfast, lunch and Dinner

Daily Wine Tastings x 2

Over lunch and dinner with our wine expert Gill Gordon-Smith

Daily Yoga

with Emily

Tour guide

Entrance fees and expert guiding through Tuscany
Prices
Twin Share
€2299
Single bedroom with Shared bathroom
€2389
Single bedroom with ensuite
€2499
Teachers
Emily Spurling - Yoga and Meditation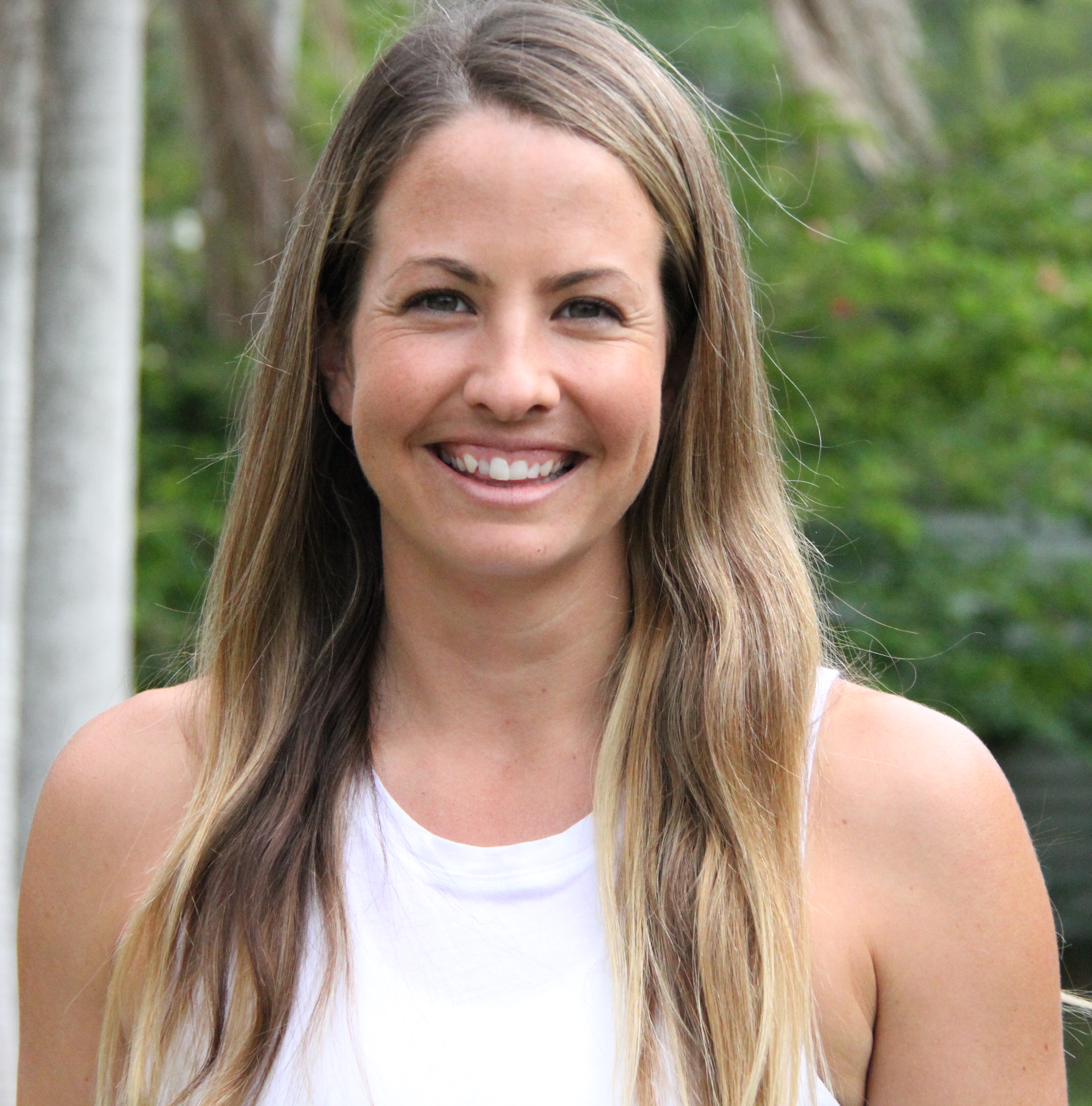 Emily is a Yoga and Mindfulness Teacher and certified Holistic Health Coach. Recognised as an expert in her field, Emily has garnered much acclaim from her viewership on www.fmtv.com where she appears alongside other industry leaders including Deepak Chopra, Wayne Dyer and Dr Bruce Lipton to name a few.

With a decade of teaching experience under her belt Emily is also an eternal student of yoga globally with formal training in Hatha and Vinyasa flow. She has beautifully combined these styles to create her own much loved yoga experience. This 'fusion' style is the perfect blend of light and shade, one flow will have you generating heat and building lean muscle and the next will have you blissing out in a slow, opening restorative sequence.

"I love watching the profound effect yoga has on my students, a transformation takes place from the moment they step on to the mat to when their eyes open after Savasana. Yoga has been invaluable in my life as a mum of two young children and also in my previous corporate job. Whatever your situation, yoga can help you navigate the roller coaster that is life. It is my pleasure to share this gift with you."
Gill Gordon Smith - Wine Expert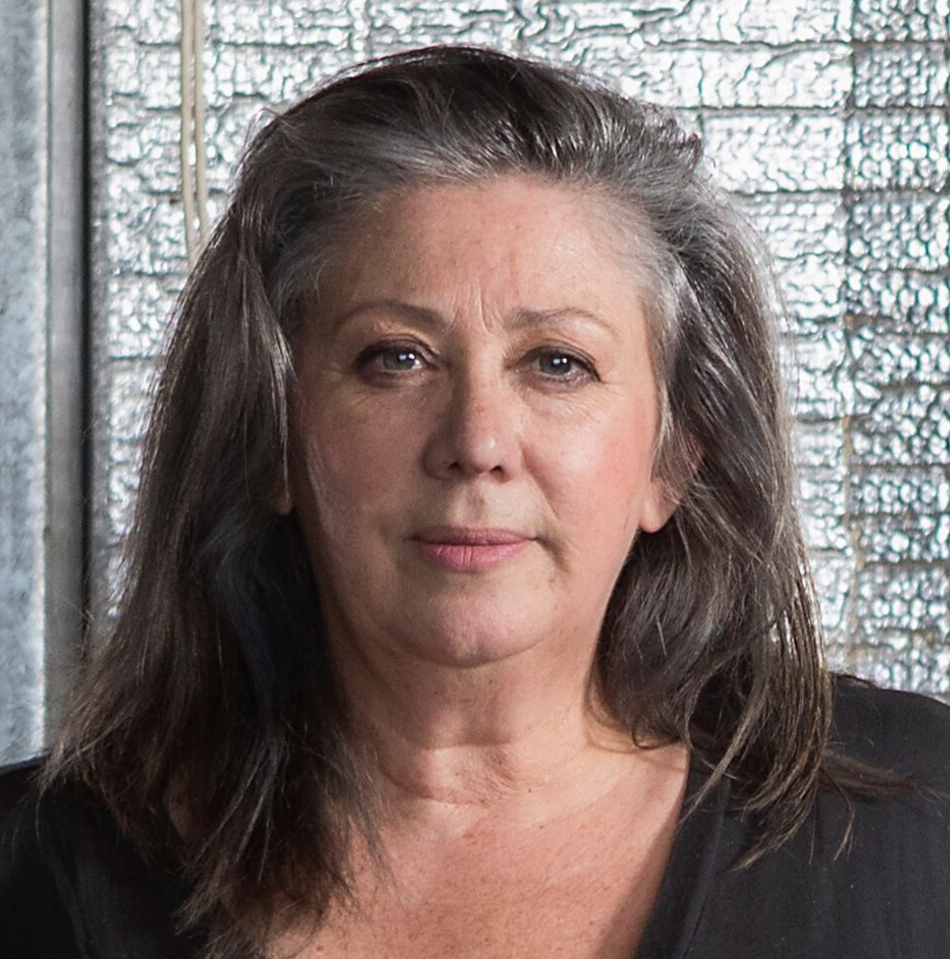 Gill Gordon-Smith IWE is an Educator, retailer and artisan producer based in the Mclaren Vale region. Gill was a finalist for winemaker of the year at the 2018 Australian Women in Wine Awards and has a particular love of Italian Native Grapes and wines that have texture and personality. She is the Co-ordinator of the Wine & Spirits School TAFESA and WCA 2017 Educator and Wine Communicator of the year. Gill leads the Educator program for Vinitaly Academy , judges and speaks both locally and internationally and is one of 14 people and the first Australian, to pass the rigorous VIA Italian Wine Expert exam. Twenty years flying around the world with Qantas has made her a seasoned traveller with an international palate and a love of food, wine and people.
Jock Stuckey - Tour Guide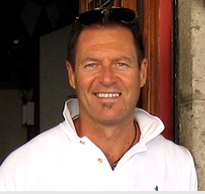 Originally from Australia, Jock is based in Italy for 10 months of the year. Having travelled extensively in Italy over the past 25 years and living in Tuscany since 2005, Jock is the perfect guide to give you a locals off-the-beaten-track experience.

With an extensive background in hospitality, travel, and tourism, working as a flight attendant with Qantas Airlines for 19 years and for several companies specialising in small group travel throughout Italy for the past 7 years.

Since 2007 Jock has opened his home in Poggio Ferro to a limited number of guests each year.
Retreat Schedule
Day 1

9am Departure from Rome Hotel TBA

Drive 2 hours to Orieveto for Tour and Lunch www.orvietoviva.com

2pm Drive 2 hours to Agriturismo Bellavista

5pm Sunset Prosecco, champagne, dinner and Welcome Evening

Overnight Agriturismo Bellavista


Day 2

07:15 Yoga

08:15 Breakfast

09.30 Pick up from agriturismo Bellavista, for drive to Montalcino. Arrive montalcino.

10.00: walking tour of town and fortress.

11.00: Coffee stop (bathrooms will be available). Bar Belvedere.

11.30: Free time to stroll and shop in Montalcino.

12.30: Lunch wine tasting.

15.45: Pick up from winery for transfer to Abby Sant Antimo.

16.00: Tour of Sant Antimo .

17.00: Pick up from Sant Antimo for transfer to Agriturismo.

17.20: Arrive agriturismo.

19.30: Light dinner and wine experience by Gil.


Day 3

07:15 Yoga

08:15 Breakfast

09.30: Pick up from Agriturismo Bellavista for transfer to San Quirico D'Orcia.

10.15: Walking tour of town, with visits to Palazzo Chigi, Giardino Leonino.

11.15: Coffee stop.

12.00: Pick up for transfer to Vivo D'Orcia.

12.40: Visit to grounds and borgo of Castello Cervini.

13.40: Pick up for transfer to Giardino Di Daniel Spoerii (Lunch)

14.00: Lunch with wine experience followed by a wander through the gardens at www.danielspoerri.org

16.40: Pick up for return to agriturismo.

19.30: Light dinner with wine experience by Gil.


Day 4

07:15 Yoga

08:15 Breakfast

09.30: Pick up for transfer to Pienza.

10.15: Walking tour of Pienza, with visit to Palazzo Picolomini.

11.30: Coffee stop.

12.00: Pick up for transfer to Bagno Vignoni.

12.20: Brief walking tour of Bagno Vignoni.

13.00: Lunch and Wine experience.

14.00: Visit and soak in the thermal pools of Posta Marcucci www.marcucci.it

16.45: Pick up for return to agriturismo.

19:30 Pizza and Wine night


Day 5

07:15 Yoga

08:15 Breakfast

09.30: Pick up for transfer to Montepulciano.

10.30: Walking tour of town, arriving in Piazza del Duomo.

11.30: Coffee stop.

12.00: Visit to Cantina Del Redi www.cantinadelredi.com
Wander down through the cellars dating from Etruscan times, possibly 3000 years old and arrive at the bottom for a wine tasting.

13.45: Lunch and wine

14.45: Visit to San Biaggio church

15.30: Pick up for transfer to agriturismo

16.30: Arrive agriturismo.

1930 Farewell Dinner


Day 6

07:15 Yoga and closing circle

08:30 Breakfast

10:30am Transfer to Rome
Retreat Notes
Closest Airport
Rome