Enquire Now to Learn More about this Bespoke Retreat for Your Private Group
Yoga, Wine & Wellness, Rome & Tuscany
If you're looking for a unique travel experience that combines yoga, wine, and wellness, look no further than our tour of Rome and Tuscany. Our itinerary is designed to take you off the beaten path and uncover hidden treasures, while inviting you to experience life as a local. From your accommodation in an elegant, former baroque monastery in Rome where you'll practice yoga on the terrace, to the trendy bohemian neighborhood of Trastevere where you'll enjoy a walking dinner, you'll get a taste of authentic Roman culture.

In Tuscany, you'll stay at a beautiful , fully- restored luxury farm-house in the heart of the stunning Val d'Orcia, where you'll have the opportunity to choose your own adventure, from hot air balloon rides to cooking classes. And of course, you'll indulge in delicious Tuscan cuisine and experience a full day wine and tasting tour throughout the region.

Come join us for a once-in-a-lifetime journey that will leave you feeling refreshed, rejuvenated, and inspired.

Rome and Tuscany Italy
Enquire Now to Learn More about this Bespoke Retreat for Your Private Group
Request a Quote & Availability for your Private Group
Hit the 'Enquire Now' button and let us know your preferred dates of travel, number of people in your group and whether the rooms are twin share or single.
Terms & Conditions: We require a 25% deposit payment at time of booking, and final payment is due 60+ days from event start date. Guests can cancel 60+ days from event start date with no penalty. Any cancellations made 60 – 0 days prior to arrival; 100% cancellation fee applies.
Retreat Notes
Closest Airport
Rome. Please book flights arriving into Rome on April 14th to meet your transfer
Make an enquiry
Retreat Notes
Closest Airport
Rome. Please book flights arriving into Rome on April 14th to meet your transfer
What's Included
2 Nights Accommodation in Rome in a former Baroque Monastery
Donna Camilla Savelli is a unique and historic property located in the heart of Rome. Once a 16th-century convent, the property has been converted into a luxurious retreat that seamlessly blends historical charm with modern amenities. The guest rooms and suites are elegantly designed and feature stunning views of the city, while the common areas are beautifully restored, showcasing the building's rich history. Guests can enjoy a variety of amenities including a fitness center, spa, and rooftop terrace with panoramic views of Rome. The property also offers a variety of dining options, including a restaurant and bar that serves delicious Italian cuisine and cocktails. With its prime location and luxurious accommodations, Donna Camilla Savelli is the perfect base for exploring all that Rome has to offer.
3 Nights Accommodation in Tuscany in a Superior Room
Nestled in the heart of Tuscany with sweeping views of the stunning Val d'Orcia, Il Miraggio is a luxurious fully-restored farm-house that embodies the essence of Italian hospitality. The property features beautifully appointed rooms and suites, each one designed to provide the ultimate in comfort and relaxation.
Breakfast Daily
Walking Dinner Tour in Travestere Rome
Experience the vibrant food and wine culture of Rome's trendy Trastevere neighborhood with Eating Europe's Twilight Trastevere tour. Led by knowledgeable local guides, this 4-hour walking tour takes you off the beaten path to uncover hidden culinary gems and savor authentic Italian flavors. From savory street food to artisanal gelato, you'll taste your way through the neighborhood's diverse culinary landscape. Along the way, you'll learn about the history and culture of Trastevere, as well as the traditions and techniques that make Italian cuisine so unique. With small group sizes and a relaxed, convivial atmosphere, Twilight Trastevere is the perfect way to experience Rome like a local and make unforgettable culinary memories.
Daily Yoga - 2 Mornings overlooking Rome's famous Rooftops & 3 Mornings with a mesmerising Tuscan Vista
Whether you are new to yoga or a seasoned practitioner you will love Emily's laid back and inclusive approach and be guided into a deep state of peace.
Hammam Visit inluding Dead Sea Salt Body Scrub
Relax and rejuvenate in Rome's most serene environment. Rejuvenate during a Hamamm Visit including Dead Sea salts body scrub, you'll be pampered from head to toe as you soak in the warm waters and indulge in the traditional rituals of the Hammam. The Dead Sea salts body scrub will leave your skin feeling silky smooth and refreshed, while the peaceful atmosphere of the Hammam will leave you feeling rejuvenated and recharged.
Tasting Dinner in Tuscany
5 Courses + Dessert. The philosophy that Il Miraggio embraces in the kitchen is simplicity. A dish prepared respecting the harmony of flavors allows you to go beyond barriers, and to add that pinch of culinary innovation capable of giving dishes a fresher, new, particular, and above all unique flavor. Ours is a simple and refined cuisine that knows how to dare with the audacity of innovation and the encounter between cultures. Il Miraggio's restaurant reflects our love for the land and its fruits, as well as our passion for life itself and for the colors, flavors, aromas, smells and shades of the Tuscan land.
Wine and Tasting Tour
An amazing day strolling around the most impressive spots of southern Tuscany! Your private local guide will let you enjoy the beauty of nature and art as well the local food and most tasty specialties! Meet your private local guide and drive to Pienza, a cute picturesque little town, today a UNESCO world heritage site for its stunning beauty and history. Pienza was built by a famous Pope in the 1400's and it still displays stone houses, little romantic alleys and flowering balconies. Walking tour of the village and finally let's taste the Pecorino cheese, a typical sheep cheese of the region, produced by local farmers in very little quantity. You will also taste a wonderful artisanal gelato, the best of your life!! Lunch will be in Montalcino area, at a very good Brunello winery where local food and local great wine will be the protagonists. Family run and owned it is one of my fav hidden spots in Montalcino! Lunch will follow with a great wine tasting of Brunellos and other local wines. The rest of the afternoon can be spent touring Montalcino, one of the most panoramic hilltop towns of the region. The village, built centuries ago, and crowned by an awesome fortress, is famous for a local red wine, the "Brunello" probably the most important top-quality wine of Tuscany. Enjoy a relaxing stroll and a bit of shopping before heading back to your place to stay.
Gourmet Dinner In Tuscany
Tuscan Dinner
Free Day in Tuscany, Optional Activities
How would you spend a free day in Tuscany? take a leisurely stroll to the charming local town of San Quirico d'Orcia, which is just a 10-minute walk away. You can explore the town's quaint streets and admire its medieval architecture, such as the Collegiate Church of San Quirico and the Horti Leonini, a beautiful Renaissance garden. For those looking for more adventure, there are also many other exciting activities to try in the area. You could take a hot air balloon ride over the breathtaking Val D'Orcia, where you can see stunning views of the rolling hills and picturesque vineyards. Alternatively, you could rent an e-bike and explore the countryside at your own pace, stopping to admire the scenery and take photos along the way. If you're a foodie, an in-house Tuscan cooking class could be just the thing for you. Or if you're in need of some relaxation, why not book a spa treatment at our luxurious farmhouse Spa?
Transfers
FCO Airport Rome - Hotel - Rome Train Terminal - Chuisi Terminal - Tuscany Accommodation - Chuisi Terminal - Wine Tour - Chuisi Train Terminal - Naples Terminal - Praiano Amalfi Coast
Eurail Passes
Rome to Chuisi Direct Train 1.5 hours and Chuisi to Naples Direct Train 3 hours 40mins
Prices
Request a Quote & Availability for your Private Group
Hit the 'Enquire Now' button and let us know your preferred dates of travel, number of people in your group and whether the rooms are twin share or single.
Teachers
Emily Spurling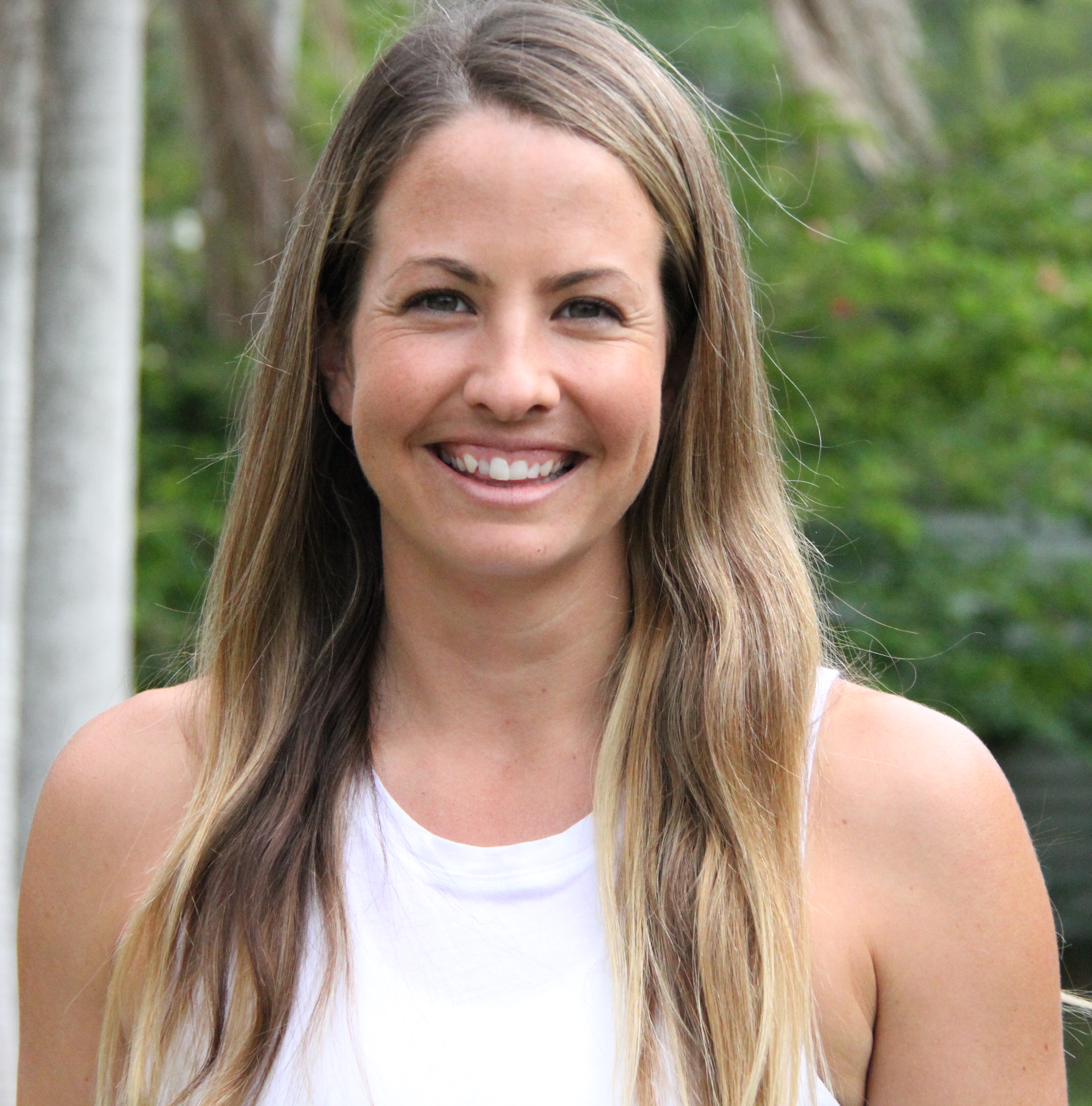 Emily's laid back and inclusive approach resonates with first time students and advanced yogis alike. Emily has been recognised as an industry expert and can be found on Gaia alongside other wellness exerts such as Deepak Chopra and Jamie Oliver.

Emily is a Yoga teacher, documentary film-maker and Mind-Body Coach who loves sharing the ultimate toolbox for becoming your best authentic self. Emily is an eternal student of yoga globally and is formally trained in Hatha and Vinyasa flow, she has beautifully combined these styles to create her own much loved yoga experience. This 'fusion' style is the perfect blend of light and shade, one flow will have you generating heat and building lean muscle and the next you will be blissing out in a slow, opening restorative sequence. Emily is also a Thai Masseuse whose hands on adjustments in class help you to slip into the perfect pose and a state of deep relaxation. 


Emily is drawn to yoga and meditation as a way to become fully present and 'show up' as the best version of herself in all areas of life. "We are all expected to wear so many different 'hats' every day, as a mother of two beautiful children, a wife, entrepreneur and teacher, to name a few, it can be really confusing and challenging to stay grounded, positive and on my path. If we are not living in the moment then we're not showing up, Yoga and meditation are my secret weapon and it is my pleasure to share this gift with you."
Retreat Schedule
Itinerary: Day 1

Arrival in Rome

On the first day, arrive in Rome and check-in to the beautiful Donna Camilla Savelli, a historical monastery-turned-hotel in the Bohemian inner-city neighbourhood Travestere.

Depending on your travel fatigue, you may eat in-house at the iconic hotel restaurant, or why not wander the vibrant streets of Travestere and dine like a local.

Day 2

Yoga & Exploring Rome

Start the day with an early morning yoga session on the monastery terrace overlooking the rooftops of Rome.

Follow it up with a scrumptious breakfast and then enjoy a free 1/2 day to explore Rome on your own. You can take inspiration from our recommended itinerary for a one-day tour of Rome or indulge in your own interests.

In the afternoon, unwind with the group during a visit to a historical Hamamm, including a Dead sea salts body scrub. The Hammam is an ancient pleasure which has become a modern luxury, and the perfect place to purify the soul and relax the mind.

Hit the cobbled streets of Travestere for a walking dinner through Rome's trendiest bohemian neighborhood.

Overnight stay at the monastery.


Day 3

Yoga and Transfer to Tuscany

Another day starts with a serene rooftop yoga session followed by a delicious breakfast.

1.5 hour Eurail Journey to Chiusi

Private land transfer to your accommodation

Spend the night at Il Miraggio, a stunning fully restored luxury farmhouse in Val D'Orcia .

4 Course Gourmet dinner at Il Mirraggio


Day 4

Choose Your Own Adventure in Val D'Orcia

On this day, choose your own adventure and indulge in activities like a hot air balloon ride over Val D'Orcia, e-bike hire, Tuscan cooking class, horse riding lesson, or a spa treatment.

In the evening, relish a 5 course tasting dinner at Il Miraggio in Val D'Orcia.


Day 5

Tuscany Food and Wine Half-Day Tour

Start the day with some free time to enjoy the spa treatments before embarking on a Tuscany food and wine half-day tour.

In the evening, savor a delicious 3 course Tuscan dinner at Il Miraggio in Val D'Orcia.


Day 6

Transfer to Hotel Margherita Praiano

Transfer from Val D'Orcia to Hotel Margherita Praiano
Eurail Chiusi - Naples 3. 5 hours
Private transfer Naples - Praiano 1 hour 20 mins.

Part 2 of your yoga retreat awaits you in the picturesque village of Praiano. Learn More About the Yoga & Sites Retreat, Amalfi Coast
Retreat Notes
Closest Airport
Rome. Please book flights arriving into Rome on April 14th to meet your transfer
RELAX YOUR BODY & MIND NOW FREE MEDITATION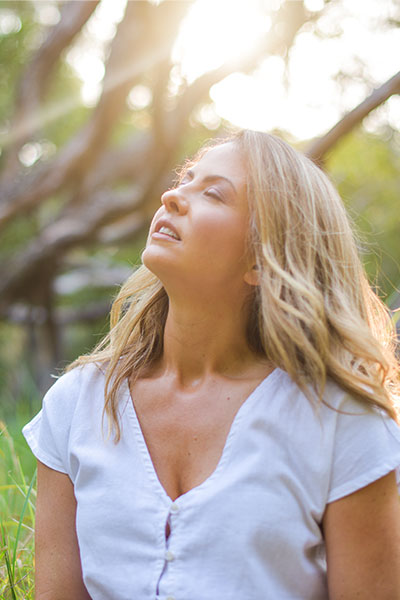 This free 10min meditation will bring you into a deep state of peace by calming your body and mind. Use it for a quick everyday reset, to get to sleep or to overcome feelings of anxiety & overwhelm.