9th - 17th October 2018
Yoga & Ayurveda Retreat, Sri Lanka
We Journey to the South Western Coastline to the Islands most beautiful beach where a luxury 5 Star Ayurvedic Resort awaits. Ayurveda is India's ancient 5000 year old healing science which treats and prevents a range of health issues from anxiety to Alzheimers disease. After arriving and taking in your stunning surrounds you will have a consultation with the Ayurvedic doctor who will uncover your 'Dosha' or body type according to Ayurveda and prescribe your Spa treatments for the course of the stay.

The tempo of your day on retreat rests completely with you, in between delicious, nourishing feasts and spa treatments you have the option to participate in yoga and meditation twice daily, surf nearby Hiriketiya Bay with a left hand reef break for intermediate surfers or a fun beach break for beginners or simply rejuvenate and restore poolside with a good book.

The Nearby town of Galle is an unmissable stop on any Sri Lanka Itinerary. Be swept up by the sea breeze and the smell of fresh spices in the air as you meander down the laneways within the walls of Galle Fort. Quirky boutiques, bustling cafes and galleries are reflective of the ex-pat artists and poets and designers who have made Galle their home. Dutch colonial architecture from throughout the centuries will wow you at every turn in this buzzing, fully functioning town which has earned Unesco World Heritage status.



Make a reservation
Retreat Notes
Getting There
The closest airport is: Bandaranaike International Airport, Columbo, Sri Lanka
Accommodation
Underneath The Mango Tree Ayurveda Hotel
http://www.utmthotel.com/en
What's Included
Accommodation

Luxury Ayurvedic Resort Accommodation with shared bathroom

Ayurvedic Treatments

3 x 1.5 Hour Ayurvedic Treatments specifically designed to heal your ailments

Ayurvedic Doctors Consultation

Discover things about yourself that will improve your life and health forever!

All Meals

Traditionally prepared delicious Ayurvedic Meals

Yoga and Meditation Twice Daily

Afternoon Tea

Dosha Tea's cake and fruit daily
Price
$2689 pp ∼ Twin Share
or
$3229 ∼ Single
Teachers
Emily Spurling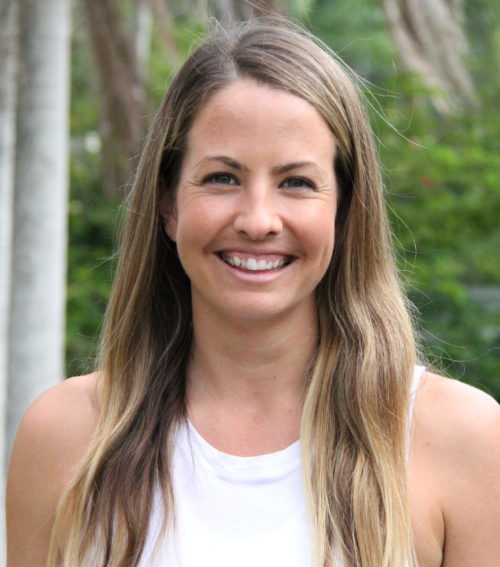 Emily Spurling is a Yoga teacher and Certified Holistic Health Coach who loves sharing the ultimate toolbox for becoming your best authentic self. Emily is an eternal student of yoga globally and is formally trained in Hatha and Vinyasa flow, she has beautifully combined these styles to create her own much loved yoga experience. This 'fusion' style is the perfect blend of light and shade, one flow will have you generating heat and building lean muscle and the next you will be blissing out in a slow, opening restorative sequence. Emily is also a Thai Masseuse whose hands on adjustments in class help you to slip into the perfect pose and a state of deep relaxation. 


Emily is drawn to yoga and meditation as a way to become fully present and 'show up' as the best version of herself in all areas of life. "We are all expected to wear so many different 'hats' every day, as a mother of two beautiful children, a wife, entrepreneur and teacher, to name a few, it can be really confusing and challenging to stay grounded, positive and on my path. If we are not living in the moment then we're not showing up, Yoga and meditation are my secret weapon and it is my pleasure to share this gift with you."
Daily Inclusions
7 Nights Ayurveda

A detailed Itinerary will be released closer to Departure, a typical day on retreat looks like this:

Yoga
Breakfast
Free Time
Ayurvedic Treatment
Lunch
Free Time
Afternoon Tea
Yoga
Dinner
Retreat Notes
Getting There
The closest airport is: Bandaranaike International Airport, Columbo, Sri Lanka
Accommodation
Underneath The Mango Tree Ayurveda Hotel
http://www.utmthotel.com/en